Whether it is the cold long winter months or the middle of the hot and fiery summer, people who choose to use tanning salons need to give ample time to researching them in order to find the salon best suited to your individual needs and one that is both safe and healthy. There is a whole line-up of factors that you should take into consideration when you are researching salons and attempting to choose the right one for you.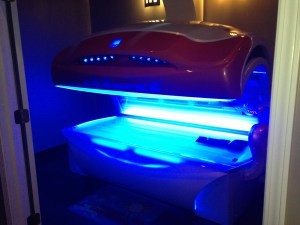 Here is a list of important factors that should be considered as part of your research project.
1. When it comes right down to tanning, the most cost effective way of doing so is to seek out salons that offer tanning packages. Packages are always more effective than purchasing individual tanning sessions. Since most people will choose to tan on a regular basis, a package deal will indeed be the most cost effective to purchase. Tanning packages afford you the opportunity to get a dazzling and a glowing tan that reflects a beautiful, healthy skin complexion for the ideal price. There is a wide range of tanning salons that offer phenomenal discount packages so be certain to include this important element in your search.
2. Be certain that the salon you ultimately choose offers you several options for tanning and not just a simple booth or a typical spray tan. A quality tanning salon will have a variety of tanning styles to offer their clients including UV tanning, spray tanning, tanning beds, and airbrush tanning to name a few of the more popular methods. Be certain that the methods the salon offers are top of the line innovative and that their equipment is absolutely up to date.
3. When researching, take note of where your salon is located. Since you will be traveling to this salon, perhaps a few times a week it is very important to have your salon located in a safe and trusting place. It is always best to find a salon that is located near to your home, your work, or your school wherever you will find yourself moments before you will be heading over to your salon to work on that glowing tan of yours.
4. Be certain that the salon you choose is up to par with hygiene and cleanliness. Both play a very significant role when choosing your salon. Before you simply choose a salon and head over to start tanning, take time out to visit the salon first and confirm that it is clean, located in a good area, and be certain that they utilize healthy tanning practices. You need to be certain that the atmosphere is clean, the salon is well maintained, and that all the equipment that they use is properly cleaned, sanitized, and up to date.
5. A further factor to look into is whether or not the salon offers any special techniques and methods, products, or even special extras that you may be interested in. The extra perks that they offer may play an important part in your decision making.
With these simple guidelines in mind, it should be a much easier task for you to go out and select the perfect tanning salon for you. One final thought, and an obvious one at that, be certain that the prices that the salon is quoting online as you perform your research are, in fact, the actual prices you will pay. Many times salons will use attractive, eye-catching prices online only to lure customers in. So be certain that you are paying the prices that were quoted online and you are getting just what you want for your money.